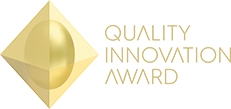 Quality Innovation Award 2022 - international winners announced: New Dry Distillation Technology is the winner of the 2022 Award The Innovation of Innovations prize was awarded to New Dry Distillation Technology of Ecomation Oy from Finland. This is a new dry distillation method. With this, it is possible to produce useful raw materials and renewable energy for instance from biomaterials or waste plastics or organic waste. Quality Innovation Award was organized for the 16th time. Participants were from Botswana, China, Czech Republic, Estonia, Hungary, India, Israel, Kazakhstan, Latvia, Lithuania, Ruanda, Russia, South- Africa, Serbia, Spain, Swaziland, Sweden and Zimbabwe. In 2022, China Association for Quality succeeded from Finnish Quality Association as the chairman of the International Quality Award Roundtable Com...
What is the Quality Innovation Award? 
The Quality Innovation Award is an annual, international competition that enables innovators to
- get professional assessment for their innovation 
- benchmark their innovation against others 
- increase the visibility of their innovation
All together this helps to increase the competiveness of each participating country.
Why should I participate in this  competition? 
This competition enables you to:
- benchmark your innovation at the national and international level 
- receive professional feedback from an independent body
Benefits of participating in this competition include:
- raising public awareness of your innovation 
- help opening new markets
- motivate to increase the innovativeness in your organisation -national and international recognition
What is a Quality Innovation? 
A quality innovation is an innovation that 
- has novelty value and is timely 
- is practical and can be utilized 
- has been developed in a systematic way 
- corresponds to stakeholder's current and future needs 
- has improved technical, social or commercial performance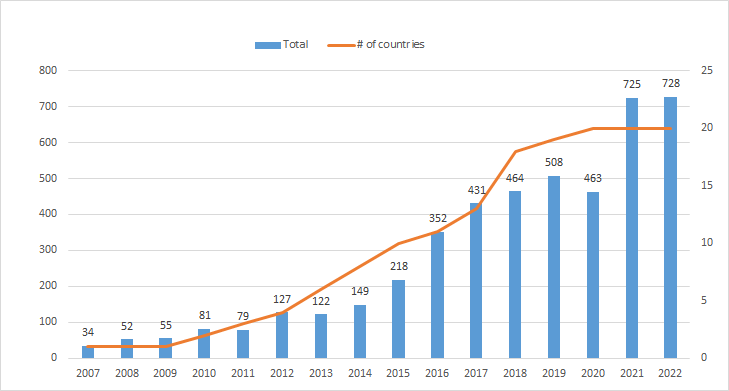 Number of annual Award participants and participating countries